Spring has finally sprung! There may be numerous days of sunshine throughout the winter but there's something special when the weather starts warming up and the days start getting longer. Whether you're looking to get out and stretch your legs or want to attend one of these anticipated events in Santa Cruz, here is your guide to spring activities!
Waterfall Hikes
After a rainy winter, spring is the best time to lace up your hiking boots and get out onto the trail! Scattered throughout the Santa Cruz Mountains are numerous waterfalls just waiting to be gazed at with wonder. My top picks include Sempervirens Falls in Big Basin State Park, Berry Creek Falls in Big Basin State Park, Maple Falls at Nisene Marks State Park, Golden Falls in Big Basin State Park, and Fall Creek in Henry Cowell State Park.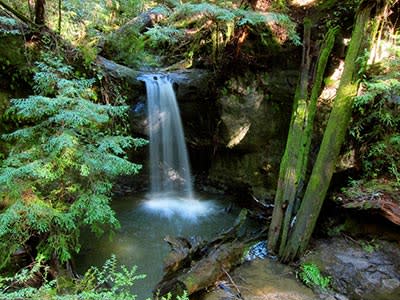 Earth Day in San Lorenzo Park
Often referred to as a hippy town, it may be no surprise that Santa Cruz loves Earth Day. This yearly celebration takes place at San Lorenzo Park in Downtown Santa Cruz and includes adult and kid activities, food and drinks, green and eco-friendly companies, and demonstrations on ways to help reduce our negative impact on the planet. You can find more details here.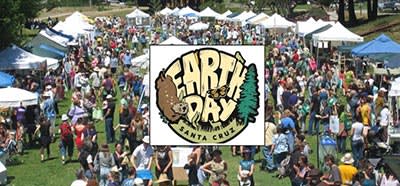 Wildflowers
Undoubtedly one of the best parts of spring are the wildflowers! If you're looking to get out and enjoy the bright and cheery native flowers that pop up this time of year, be sure to check out Wilder Ranch on the Westside, Quail Hollow Park in Ben Lomond, the Glenwood Trail Preserve in Scotts Valley, and the sandhills at Henry Cowell in Felton.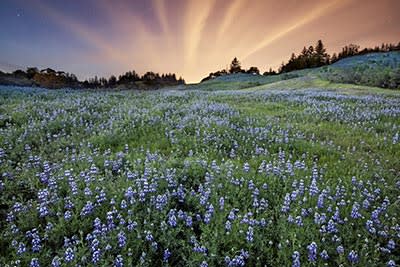 Ducky Derby
Saturday April 25th, 2020 from 10:30am to 3:30pm
The Ducky Derby is a long-standing annual event in Santa Cruz. As the name suggests, this event sends over 10,000 rubber ducks down the events waterway. The races are run in sections and winners are announced after each race and receive a prize. There is also a raffle, food and drinks, carnival games, and live entertainment. The event is run by the Santa Cruz Chapter of Omega Nu, a women's organization that operates fundraisers and events that benefit the community. Event details can be found here.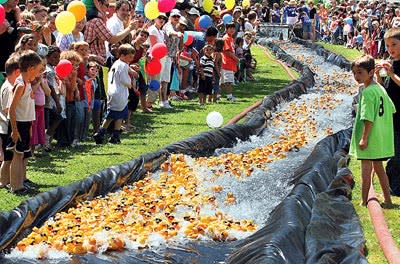 Polar Plunge
March 21st, 2020 from 10am to 1pm
Another great event with a purpose is the Polar Plunge. Held annually in March, this event raises awareness for those with intellectual disabilities. To participate, you must fundraise a minimum of $125 which gets you the opportunity to take the "plunge" and run in and out of the chilly ocean water. If cold water isn't your jam but you'd still like to contribute, there is an option to register as a chicken, which waives you from taking the plunge. The money that is raised will support Special Olympics Northern California. For more event details or to register, click here.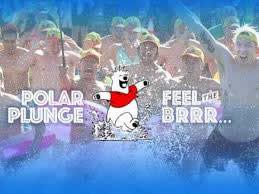 Being your trusted advisor is a privilege. That's why I do business in person from start to finish.
1108 Mission Street, Santa Cruz, CA 95060