National Burger Day – Our Top Santa Cruz Burger Spots
When you think of Santa Cruz, what comes to mind? The sights and sounds of the bustling boardwalk, the laid-back surf culture, the picturesque landscape of Natural Bridges…or maybe a juicy burger? 
August 25th is National Burger Day, an annual holiday that comes right before Labor Day Weekend, and Santa Cruz is home to an abundance of fantastic burger joints. This year, we've done the work for you and put together a list of some of the top spots; come along with us and take a bite out of Santa Cruz burger culture!
With four locations, the award-winning Betty's Burgers is a Rockabilly-themed burger-lover's dream. The chain tells the story of the fictional Betty, who came to Santa Cruz with an inherited mesquite burger recipe and a dream of serving comfort food to everyone who passed through the doors. Try a Basic Betty (1/3lb) or a Double Betty (1/2lb), each served with "Betty's Secret Lube". If you're looking for a more stacked burger, try a Smokin' Betty, topped with roasted balsamic onions, smoked cheddar cheese, bacon, lettuce, tomato and mayo.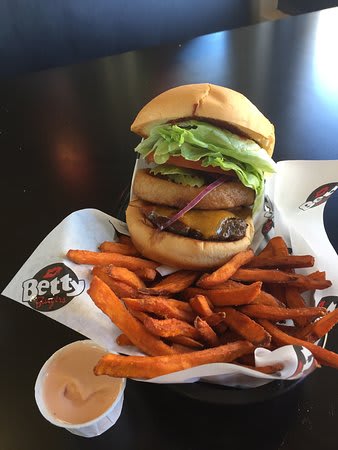 At the West End Tap & Kitchen, Chef Geoff combines his experiences with French cuisine, world traveling, and Texas game hunting to create a unique gastropub experience that truly showcases the ingredients. Their house-ground burger is made with grass fed, pasture raised beef on a freshly baked brioche bun, and they offer classic toppings like cheddar, caramelized onions, and avocado.
JT's Two Doors lives up to their motto of "Burgers, Bikes, and Beer" with their variety of sliders and burgers, made with California grass-fed beef and locally baked brioche from Kelly's bakery. With names like the Burm Reynolds (bacon, cheddar, crispy onion strings, and bourbon barbeque sauce) and the Chupacabra (pepper jack, guacamole, caramelized jalapenos, and chipotle ranch), JT's serves up a unique burger experience in an Americana-fueled pub atmosphere.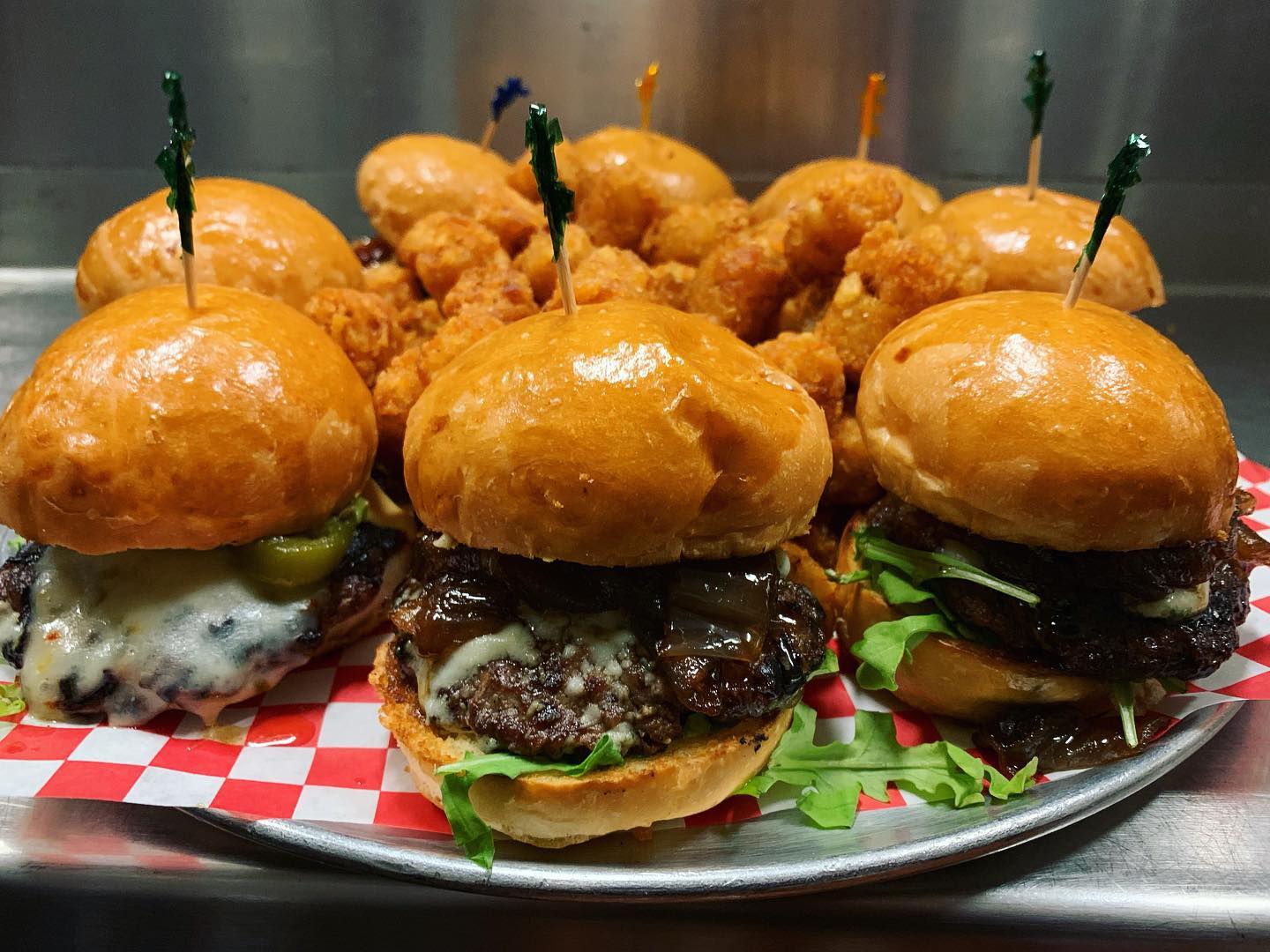 The original Hula's Island Grill location, The Delaney Brothers, opened in Monterey in 1998, and their Santa Cruz location followed in 2006. An ode to the classic tiki bars of the 50's and 60's, Hula's tropical atmosphere and themed cocktails will take you straight to the islands. Try a classic Hula burger with signature Hula sauce, or opt for one of their vegan options like the "Akua", crafted from ocean-farmed kelp, mushrooms, black beans, quinoa, and superfoods.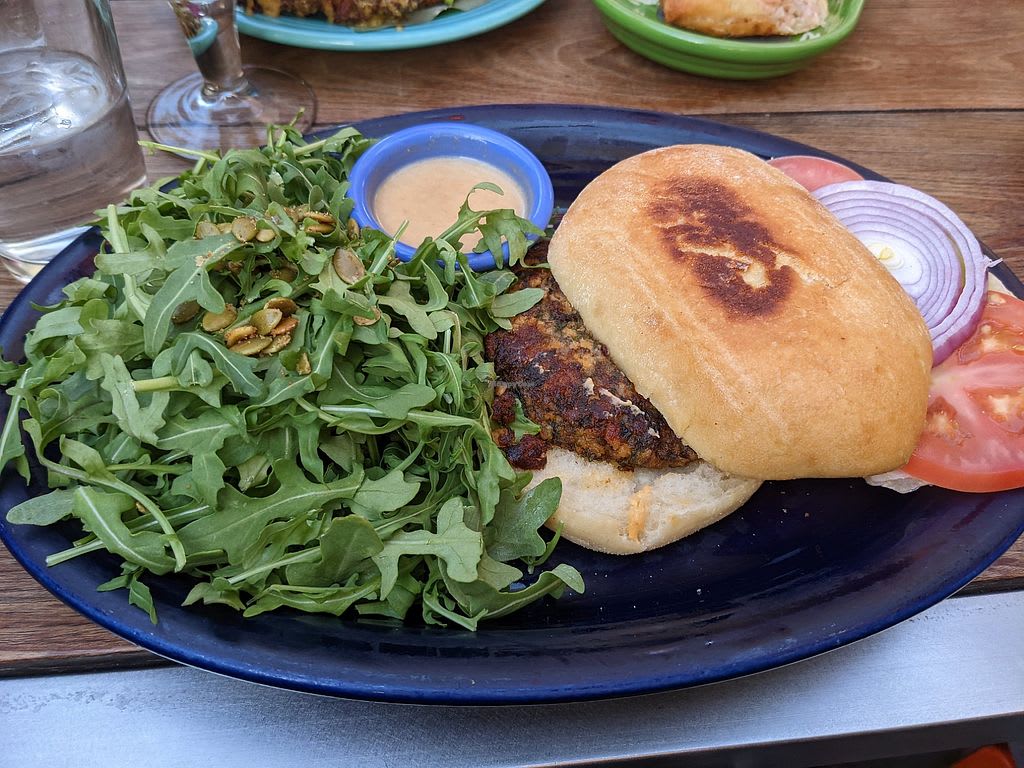 Belly Goat Burgers, located in the boisterous Abbot Square Market, boasts an ingredient focused menu and hand-crafted burgers. From the "Cowboy", with its masa onion hay and smoked rogue blue cheese, to the "Seoul Surfer" topped with Kimchi and gochujang mayo, this craft burger spot truly has something to please every palate.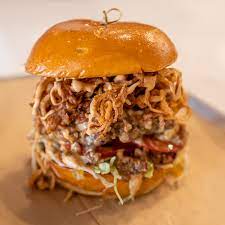 The Parish Publick House offers signature burgers with a mouthwatering variety of toppings, like Jameson caramelized onions and pickled jalapenos. If you're brave and hungry enough, go for a burger like The Belushi – a half-pound behemoth stuffed with bacon and three types of cheese, and then fried. According to their menu, they "beer-batter it, deep fry it, and wish you the best".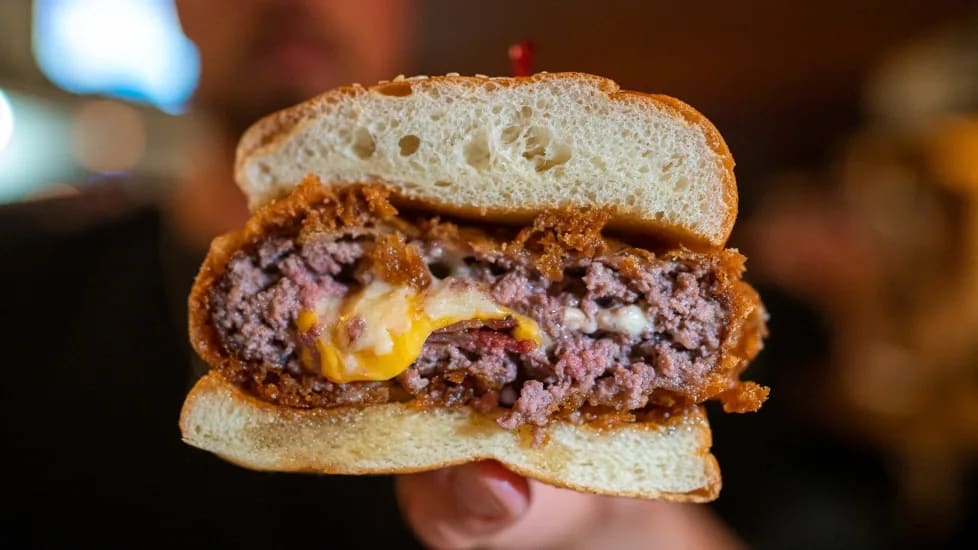 Didn't see your favorite burger joint on the list? Leave a comment and let us know your go-to spot.
Being your trusted advisor is a privilege. That's why I do business in person from start to finish.
1108 Mission Street, Santa Cruz, CA 95060