6 Tips for Preparing Your Westside Santa Cruz Home to Sell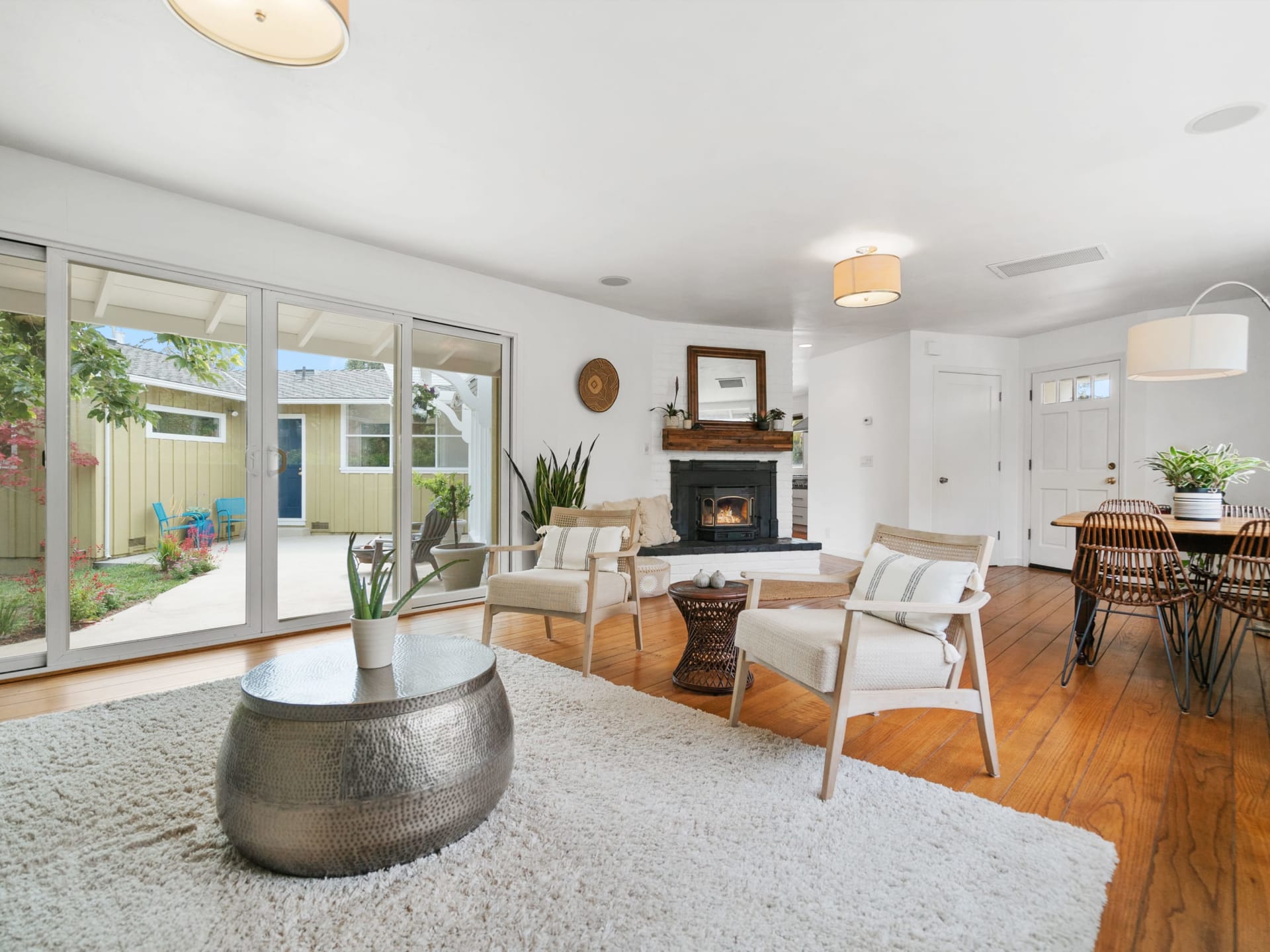 Is 2022 the year you have finally decided to sell your Westside Santa Cruz home so you can upgrade or downsize to another home? If so, there are a number of things you need to do to make sure the process goes smoothly. Sam Bird-Robinson has sold dozens of homes in the Santa Cruz area, with more than 30 recent sales over $1 million, including 239 Ross Street, featured above. Here are some tips from our team to help you see a higher ROI from your own home.  
Before You Start
One of our most important tips is to work with an agent who can do a comparative market analysis. When we start to work with a seller, our first step is often to look at MLS listings of recent Santa Cruz homes sold to set an accurate price. Choosing the right real estate agent to list your home is a highly personal decision. We recommend asking friends and co-workers for referrals, checking out online reviews, and having personal conversations with agents in your area. We're always happy to have an honest conversation about what it will take to prep your home to sell. Get in touch to speak with Sam directly.  
1.    Get out all the clutter
If you browse Santa Cruz homes for sale, you will almost certainly find that the highest-priced listings are aesthetically staged and free of clutter. As a first step, go through each room of your home and remove anything that is taking up extra room on the walls, counters, floors, and in storage areas. Removing clutter makes your home appear larger, well-maintained, and more welcoming. Many homeowners are even finding success with realistic renderings, which allows you to help potential buyers realize the possibilities without buying or renting new furniture.
2.    Remove personal items
Regardless of how well your home is staged for photos, it will also need to present well for showings. To entice buyers to make an offer, your home needs to be a blank slate. This helps buyers envision their own décor, belongings, and style and see what their lives would actually look like in this home should they decide to buy it. 
You can achieve this blank slate by removing personal items like framed diplomas or awards, family portraits, and memorabilia from your favorite sports teams. You should also remove unique artwork or other items that may not match your buyers' tastes.
3.    Have it deep cleaned
Almost everyone selling a home in Westside Santa Cruz knows it needs to be sparkling clean before the first potential buyer walks through the front door. However, most sellers don't want to take the time and energy needed to get it in that condition. That's where a professional house cleaner comes in. You can bet that most of the recently sold Westside Santa Cruz homes had pros taking care of the dirty work like getting inside and behind appliances, getting on ladders to dust chandeliers, and turning grungy basements and garages into areas of possibility. When you have a professional clean your home, you can take this unpleasant task off your to-do list and have peace of mind that your home will be in show-ready condition.
4.    Enhance the exterior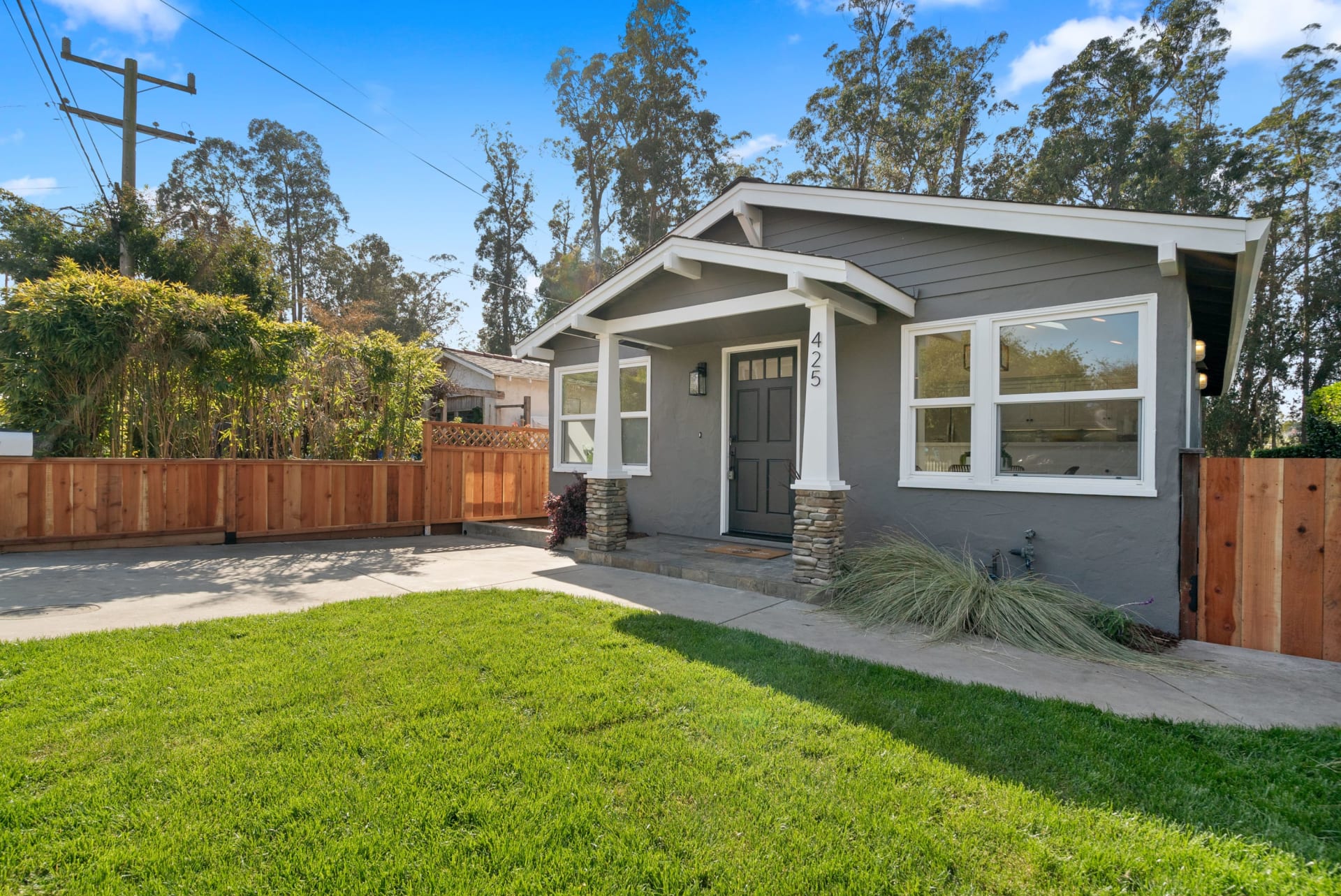 Our experience has shown time and again that Santa Cruz homes with appealing curb appeal will always sell faster and for more money than those that don't. We were able to list 425 Palisades Ave, shown above, at nearly $2 million in part because of its manicured grounds and attractive curb appeal. When it comes to luxury real estate, the outside matters. 
To ensure you are making a good first impression on buyers, take some time to tend to your lawn, trees, shrubs, and other landscaping features. You may want to replace outdated hardware and light fixtures and put some new numbers on your home to make it easy to find. Many homeowners selling Santa Cruz homes will also replace or paint their front and garage doors as these are a focal point for buyers and place some high-quality outdoor furniture on the front porch or patio. For some final touches, hang a seasonal wreath on the front door and put out a cheerful welcome mat.
5.    Make needed repairs
Almost all buyers are looking for homes that are move-in ready. As you prepare your home for the market, make sure that all electrical and plumbing is in good working order, that the roof, windows, and siding are all in good shape, and that the heating and cooling elements are all working correctly. You should also make sure the kitchen is functional, the bathrooms are free of issues like clogged drains, and the flooring is not warped or buckled. After these big items are taken care of, you can move on to smaller repairs like stains on the ceiling, scuffs on the walls, or broken tiles on backsplashes. Keep in mind that even the smallest issue with your house can turn buyers away.
6.    Get a professional stager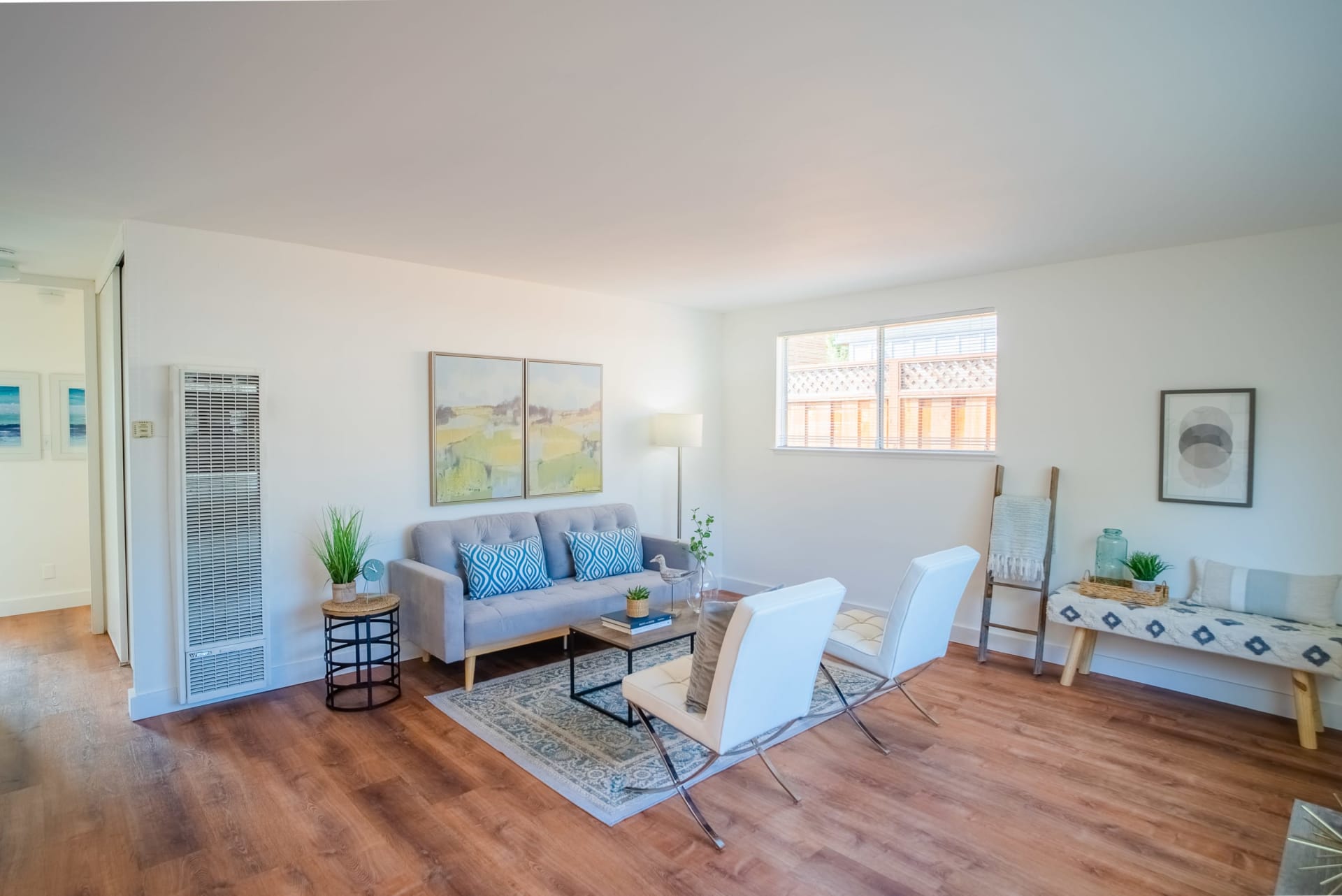 Homes that have been professionally staged sell faster – and for more money – than those that have not been staged. 111 Hebard Street, featured above, is a great example of a well-staged home that we recently sold. We can often tell which homes have been staged and which have not. We can also recommend successful local stagers so you can choose the right one for your project. Get in touch for our recommendations. Once hired, a stager will come into your home and remove, add, or rearrange furniture and décor to make sure your home is appealing as possible to prospective buyers. Your stager may also suggest repainting any rooms that are not currently a warm neutral color, will ensure each room has a designated purpose and will put on finishing touches such as setting your dining room table with high-quality dishes, linen napkins, and inviting wine glasses.
If you want your home to sell for the highest possible price, you need to work with an experienced agent and follow the tips above. Once you're ready to take the next steps, reach out to trusted local agent Sam Bird Robinson for expert assistance.
Being your trusted advisor is a privilege. That's why I do business in person from start to finish.
1108 Mission Street, Santa Cruz, CA 95060