Favorite Local Home Decor Shops
Spring is coming and you might be feeling a strong urge to clean and update the decor throughout your home. Luckily, there are a lot of great locally owned home decor shops here in Santa Cruz that are ready to help you pick out the perfect thing or two for your home.
Dig Gardens
Located on Water Street just outside of Downtown Santa Cruz, you'll feel the bohemian vibe of this store before you even walk through the doors. Dig Gardens is your one-stop shop for incorporating biophilic design into your space. (Read more about the biophilia trend here). There is also an array of decorative items for sale, including candles, artwork, furniture, and more.
831-466-3444 • diggardens.com
Two locations:
420 Water Street, Santa Cruz
7765 Soquel Dr. #A, Aptos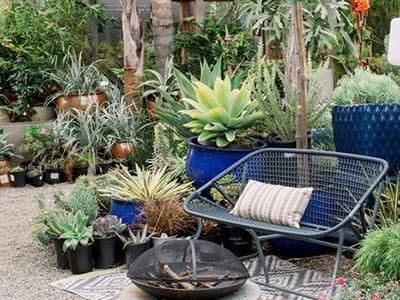 Patine
If you're searching for something no one else has, head to Patine. The owners of Patine take four trips a year to European countries, where they hunt for antique treasures that are packed up into shipping pods and brought back to their store in Pleasure Point. At Patine, you are sure to find one-of-a-kind antique and vintage items that have a farmhouse flair. You can also find them at antique events throughout the year like Goat Hill Fair.
1001 41st Avenue, Santa Cruz
831-464-0950
patinedecor.com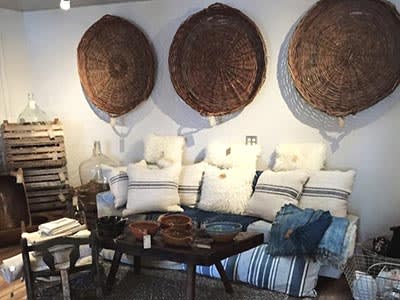 Home/Work
Home/Work, located in the Seabright neighborhood, is filled with both new and vintage items alike. The owner, Sonia McMoran, takes the time to make sure items she sells are sustainable and support fair labor practices. Items that can be found here include kitchen necessities and gadgets, ceramic dishes and planters, travel accessories, and other unique decor pieces.
1100 Soquel Avenue, Santa Cruz
831-316-5215 • shophomework.com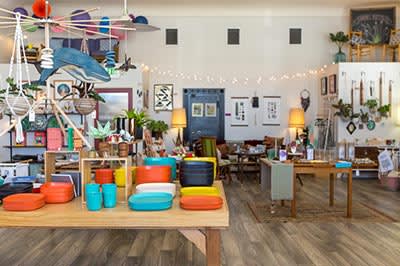 Botanic & Luxe
Stop by Botanic & Luxe in Downtown Santa Cruz, to find an array of special items from redwood burl tables, home goods, and luxury beauty products. They also have an assortment of houseplants as well as ceramic pots and macrame hangers to choose from. Once you step into their shop be prepared to stay and linger!
701-A Front Street, Santa Cruz
831-515-7710 • botanicandluxe.com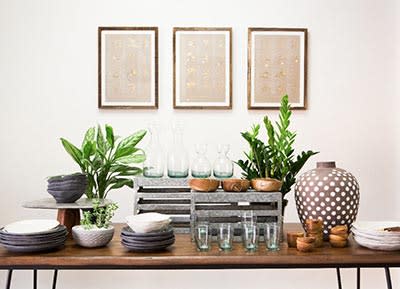 Stripe
Stripe is also located in Downtown Santa Cruz. Here you'll find vintage furniture, lovely home goods, and artwork for your walls. You'll also be intrigued to shop their clothing racks, jewelry case and pick up a gift for yourself or a friend. They also have a men's shop on the same street, two doors down.
107 Walnut Ave, Santa Cruz, CA
(831) 421-9252 • stripedesigngroup.com
Do you have a favorite home decor shop that isn't listed here? Please share with a comment below!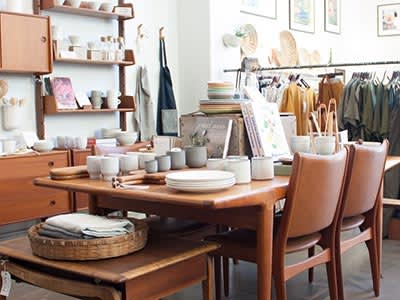 Being your trusted advisor is a privilege. That's why I do business in person from start to finish.
1108 Mission Street, Santa Cruz, CA 95060