1% For Good – SCCAS Extra Mile Fund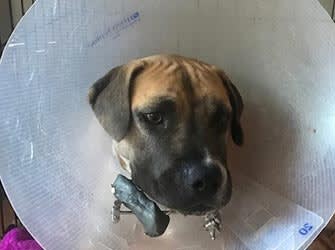 During each quarter of the year, Sereno Group's Coastal Offices in Santa Cruz and Aptos choose two recipients to receive a grant from Sereno's 1% for Good Charitable Foundation. Each agent has the opportunity to donate 1% of their commissions to the 1% for Good Program which means that it is 100% agent funded. Since 2012, Sereno agents across the Bay Area have donated over $2,148,723 to local organizations!
The Extra-Mile Fund was created for the animals with the greatest needs. Here is the story of a dog named Peanut, who came into the shelter with impact wounds on his face and a broken jaw. His injuries required X-rays, surgery, antibiotics, and pain medication, all very costly procedures. Peanut is now happy and healthy and has been adopted into a new home. If it wasn't for the Extra-Mile fund, Peanut's story may have ended differently. The Extra-Mile Fund gives animals, like Peanut, who need extensive care, the opportunity to live. Peanut's story is
Being your trusted advisor is a privilege. That's why I do business in person from start to finish.
1108 Mission Street, Santa Cruz, CA 95060