1% For Good – O'Neill Sea Odyssey
During each quarter of the year, Sereno Group's Coastal Offices in Santa Cruz and Aptos choose two recipients to receive a grant from Sereno's 1% for Good Charitable Foundation. Each agent has the opportunity to donate 1% of their commissions to the 1% for Good Program which means that it is 100% agent funded. Since 2012, Sereno agents across the Bay Area have donated over $2,148,723 to local organizations!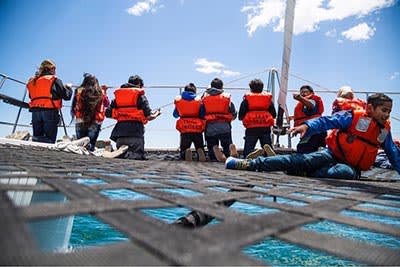 The O'Neill Sea Odyssey is the final 1% for Good recipient for 2019. Founded in 1996 by Santa Cruz surf legend, Jack O'Neill, the O'Neill Sea Odyssey provides students a hands-on learning opportunity aboard a 65-foot catamaran boat. Students from 4th-6th grades learn about the local marine habitat and the important relationship between the ocean and the environment. Students are required to earn their field trip by completing a project that benefits their community.
During the field trip, students learn about the marine habitat and ocean through three different stations. The stations include:
Navigation – Students learn about the technology used for navigation and put their new knowledge to work by using hand-held compasses to take bearings on local landmarks.
Marine Biology – Aboard the catamaran, students learn about plankton and their unique role in the food web. They will partake in a plankton tow and bring the specimen back to the inside classroom for examination.
Ecology – Once they have arrived back on land, the students learn about the Monterey Bay Sanctuary's marine life and habitat which includes the kelp forest, marine mammals, and how humans influence the ocean.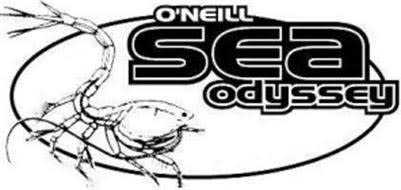 While there are no direct ways to volunteer with O'Neill Sea Odyssey, the program is reliant on generous donations from individuals and businesses as well as grants. If you'd like to give a monetary donation, click
here.

History on the 1% for Good Program
The 1% for Good program originated in the Santa Cruz Sereno Group office out of a desire to help contribute to worthwhile community causes through philanthropic donations. The program has since extended to other Sereno Group branches and offices in the Bay Area, resulting in a joint effort to support and contribute to local communities. Each office independently decides which local organization they will donate 1% of quarterly commissions to, allowing them to find a worthy local cause and donate where it's needed the most.
Being your trusted advisor is a privilege. That's why I do business in person from start to finish.
1108 Mission Street, Santa Cruz, CA 95060